"Riding the Hook" – The Illusion of Wrestling in Stage Combat
Sunday, April 9th, 10AM – 5PM
Ravenswood Fellowship United Methodist Church
(4511 N. Hermitage Ave., Chicago)
WORKSHOP: An intensive, systematic exploration of creative stage combat grappling based on professional
wrestling and the Japanese martial art of jiujitsu, emphasizing physical confidence through effective partnering.
* Basing – providing a safe, stable support structure
* Hooking – establishing secure contact between partners
* Riding – playing with momentum
* Cascading – taking realistic, spectacular and safe falls
Dress to move – layers recommended. Be sure to bring water!
TUTOR: Tony Wolf is a professional fight director and performance
combat instructor who has staged action for over 250 theatrical,
feature film, TV and video game productions.
ONLY $50 – MAXIMUM CLASS SIZE 24 – DON'T WAIT!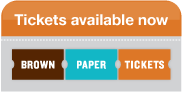 Please note: This is an intermediate to advanced level stage combat workshop. While it is not absolutely necessary for a participant to have years of training in the field, they will likely learn more, more quickly, if they have a solid base in the discipline. 
Questions? Drop us a line: workshop@BabesWithBlades.org